Free Fire Characters: Free Fire: List of All The Characters in The Game, Maro, Xayne, Luqueta, and More
Free Fire Characters: The characters from Free Fire provide a whole new dimension to the gaming experience.
Free Fire Characters (2022): Free Fire: List of all the characters in the game
Garena Free Fire is one of the most popular battle royale games on the market right now. This is primarily due to the makers' inclusion of a variety of fun game modes, skins, clothing, weaponry, and other items. The game's characters, on the other hand, are well-known. The characters from Free Fire provide a whole new dimension to the gaming experience.
You can either buy or unlock a large number of characters in the game. These characters have a variety of skills and abilities that will undoubtedly aid in getting 'Booyah!' Knowing the particular skill for each character, on the other hand, becomes a laborious process. But don't worry; we've compiled a comprehensive list of Free Fire characters on this page. So, let's get started.
Garena Free Fire offers a large cast of characters to choose from. The developers have added over 37 characters to the game, making it one of the top battle royale games on the market. In the game, players can earn, unlock, and play as a variety of characters. Interestingly, each character has their own set of skills, which adds to the intrigue. Some characters may help you do greater damage, while others may assist you in locating adversaries, and so on.
This year, Free Fire has introduced a slew of new characters. They are, for example,
Maro, Xayne, Skyler, Shirou, Chrono, Dasha, K, Jai, Luqueta, Kelly, Hayato Yagami, Moco, Steffie, Misha, Maxim, Andrew, Caroline, Laura, Rafael, DJ Alok, Jota, Clu, Wolfrahh, Alvaro, Antonio, Paloma, Miguel, Nikita, Kapella, Joseph, Notora, A124, Kla, Wukong, Olivia, Ford, Shani
Now, let's take a closer look:
Free Fire Characters and their Special Abilities
So, without further ado, here's a list of all Free Fire characters, as well as their unique survival skills.
Characters Maro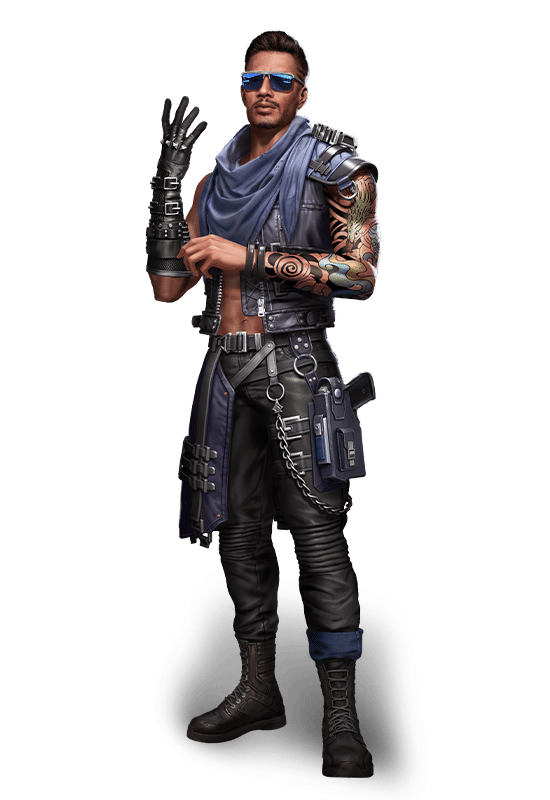 Maro adores animals and believes that humans obsess over little matters and lose sight of the fundamental meaning of life. Falcon Fervor is a specific survival ability that comes with the character. The damage rises with distance, and the damage against marked foes increases as well. It can deliver up to a 25% increase in damage to marked foes and up to a 14% increase in the distance at its greatest level.
Garena Free Fire Redeem Codes for January 2023: Free Fire
Characters Xayne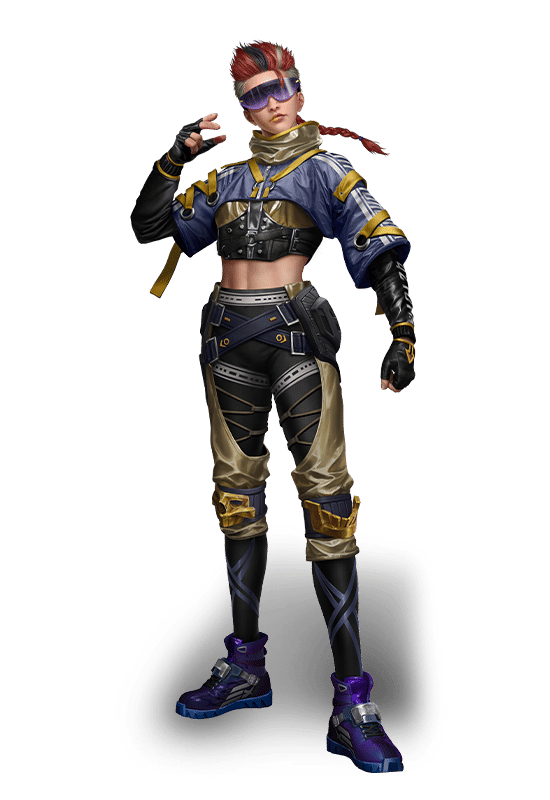 Xayne is a female character in the game that enjoys participating in extreme sports. She would rather engage in extreme sports than communicate with others. Xtreme Encounter is a special ability that comes with the character. This grants players 80 HP for a limited time. It also boosts the damage done by Gloo Walls and shields for 10 seconds.
How to Get Free Fire Diamonds: How to Get Diamonds in Garena
Characters Skyler
Skuler is the CEO of Vietnam's largest entertainment firm. Riptide Rhythm is a specific survival talent he possesses. It basically sends a sonic wave in the direction of Gloo Wals. Additionally, each deployed Gloo Wall will result in HP recovery.
How To Get Free Diamonds In Free Fire 2023
Free Fire Characters Shirou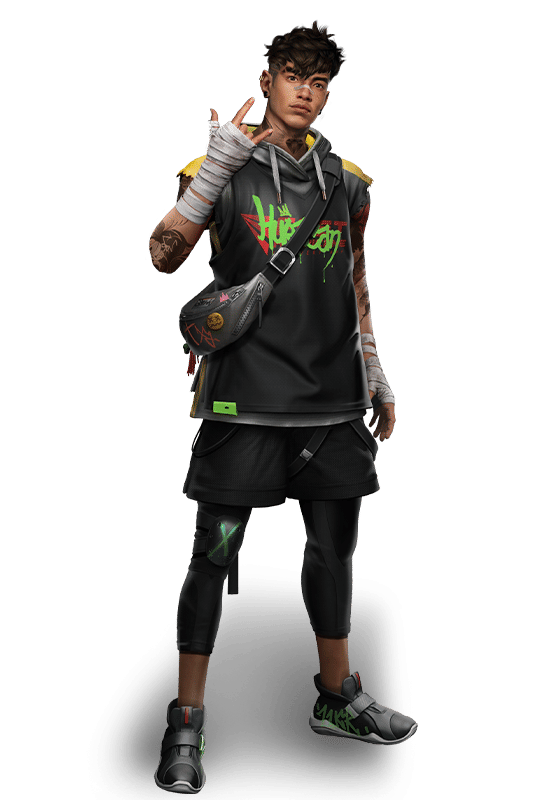 Shirou is an app delivery boy who has been involved in fights since he was a child. Damage Delivered is a particular talent he possesses. The attacker is marked when a player is hit from within 80 meters. In addition, the initial shot against identified foes has increased armor penetration.
Free Fire Top up: How to get 100% Top Up Bonus?
Characters Chrono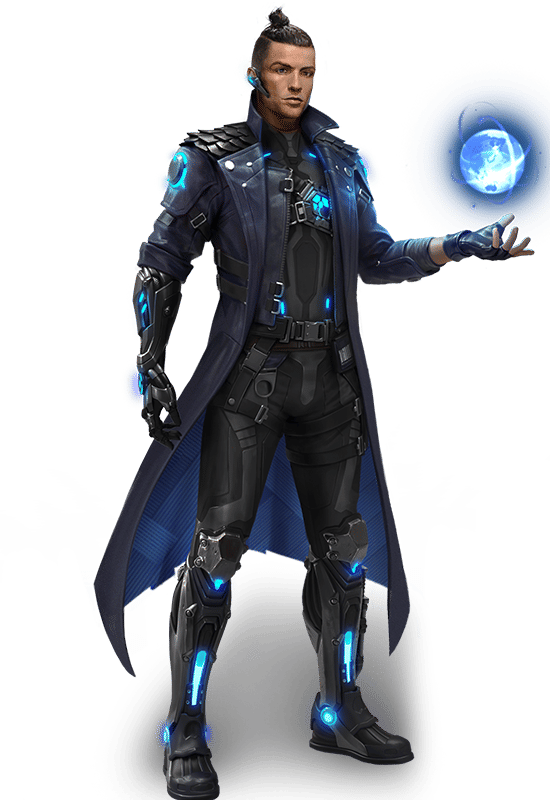 Chrono possesses a unique survival talent known as Time-Turner. It creates a force shield that protects players from enemy attacks and allows them to shoot from the inside. During activation, the force field also aids in increasing movement speed.
Characters Dasha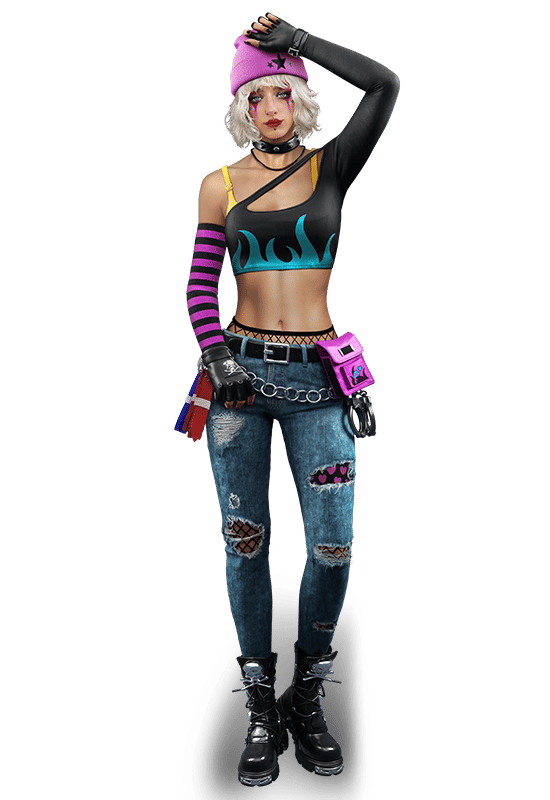 Dasha had a pleasant upbringing, but a sequence of sad occurrences occurred in her life shortly after. The character has a particular survival ability called Partying On. This minimizes the amount of damage and time it takes to recover from falls. It also aids in lowering the pace of recoil buildup as well as the maximum recoil.
The Best Gaming Chairs 2023: Best Budget Gaming Chairs
Characters K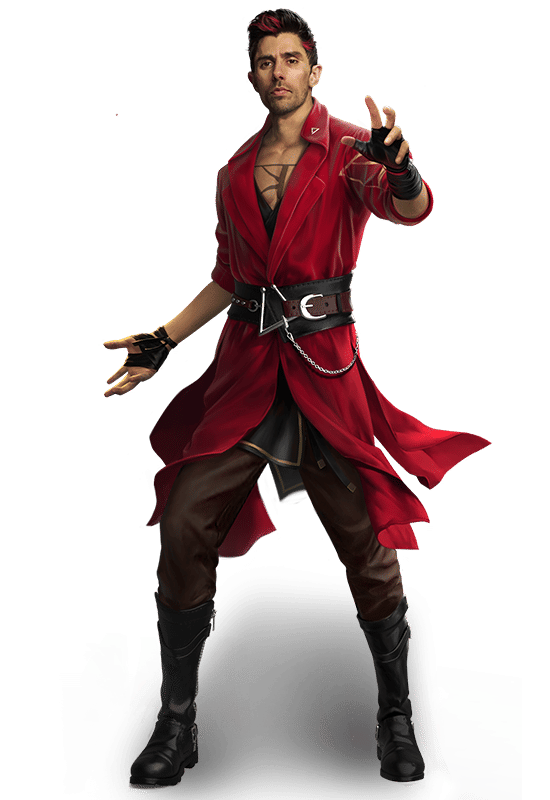 K has a rare survival ability called Master of All. Players can gain a maximum EP increase of 50 by using this character. Allies within 6 meters of you get a 500% increase in EP conversion rate in Jiujitsu Mode. In addition, he recovers 2 EP every 4 seconds in Psychology Mode, up to a total of 6 EP.
Free Fire Sensitivity Settings 2023: Best Free Fire Sensitivity
Free Fire Characters Jai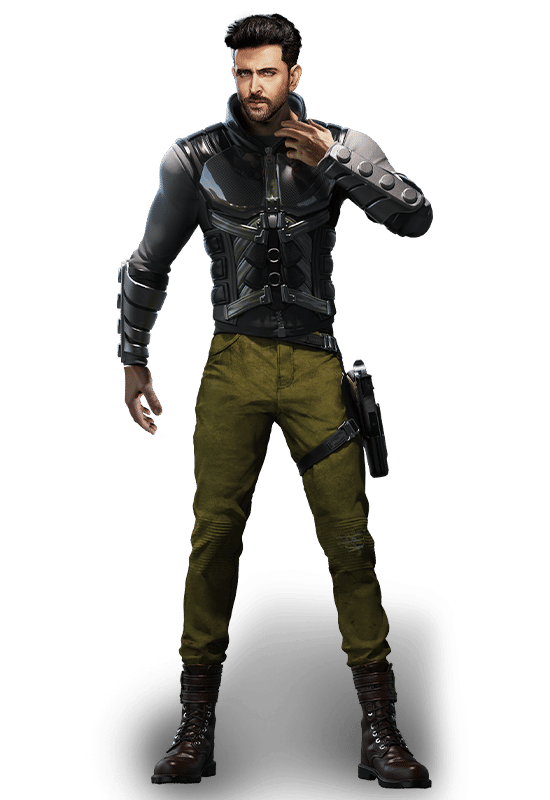 Jai is an Indian character based on Hrithik Roshan, a well-known Bollywood actor. Raging Reload is a special survival ability that comes with the character. This allows players to reload their weapons automatically after killing an opponent. This ability is only available in AR, Pistol, SMG, and SG.
Characters Luqueta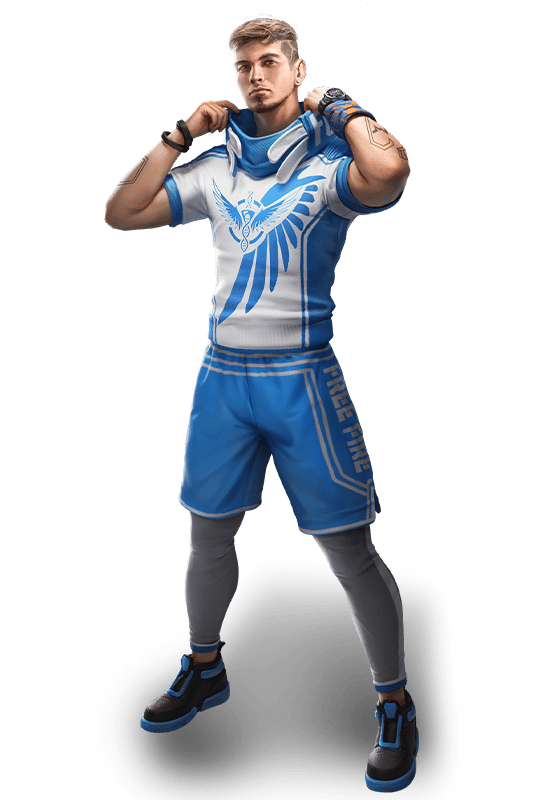 Lucretia is an athletic exchange student from another country. With every kill, the character's Hat Trick special ability allows players to gain the maximum HP, up to 35.
Free Fire Names & nicknames 2023: Free Fire
Characters Kelly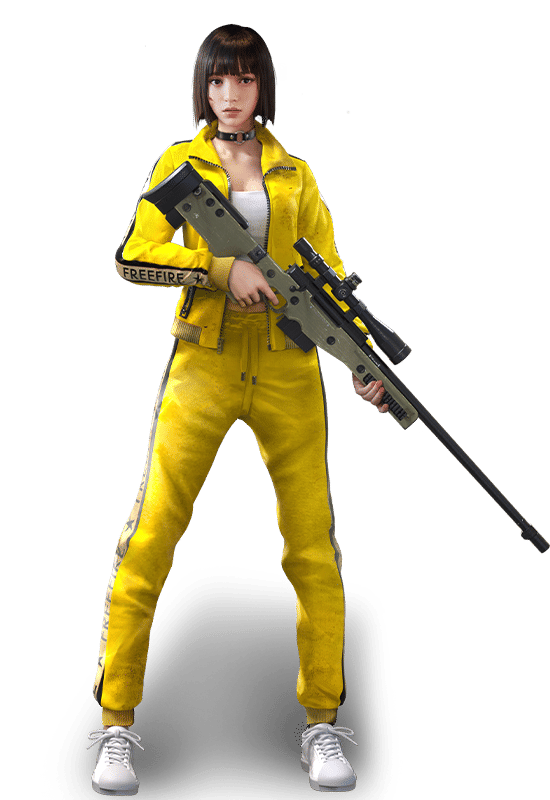 Kelly, also known as Shimada Keiko, is a high school sprinter. Dash is a special ability that allows the character to improve his sprinting pace.
Characters Hayato Yagami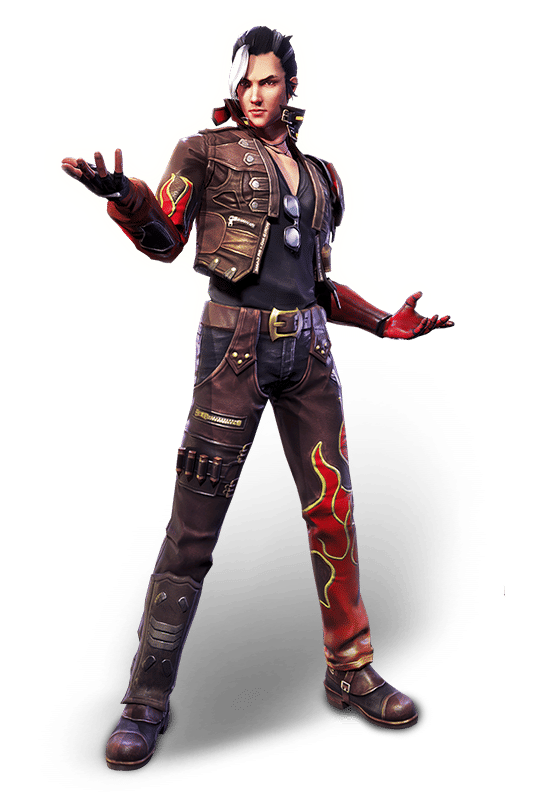 Hayato Yagami is a descendant of a famed Samurai family, and he carries the family curse and legacy. The character has a particular Bushido survival ability. As a result, the lesser your HP, the greater your armor penetration.
Best Portable Monitor 2023: Portable Monitors For Laptops
Characters Moco
The Cyber World's legend is Moco. For her skill and intelligence, he is also known as chat noir. Hacker's Eye is a special ability that allows Moco to tag adversaries he shoots for a few seconds.
Free Fire Characters Steffie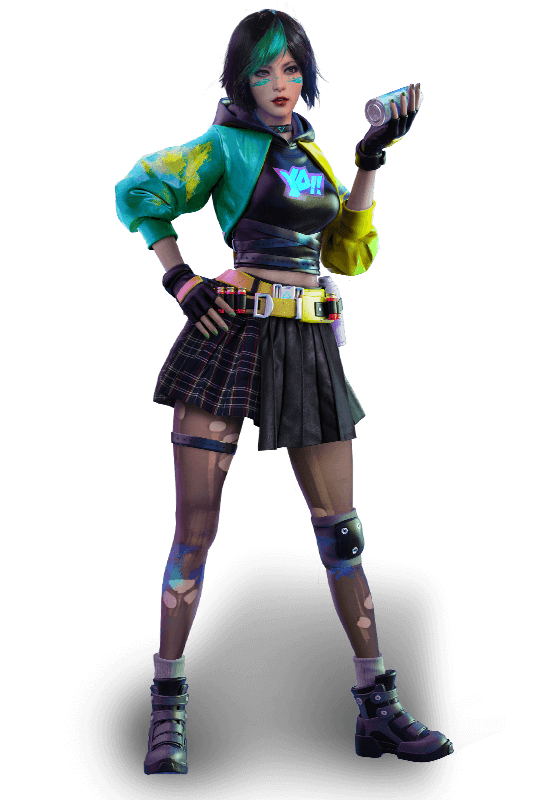 Steffie is a liberal who has always been drawn to the arts since she was a child. Graffiti's Blessing is a special survival ability that comes with the character. This essentially allows players to make graffiti that reduces explosive and bullet damage by 5% for a short period of time. The duration of the CD is 45 seconds.
Best Gaming Keyboards 2023: Best Wireless Gaming Keyboard
Characters Misha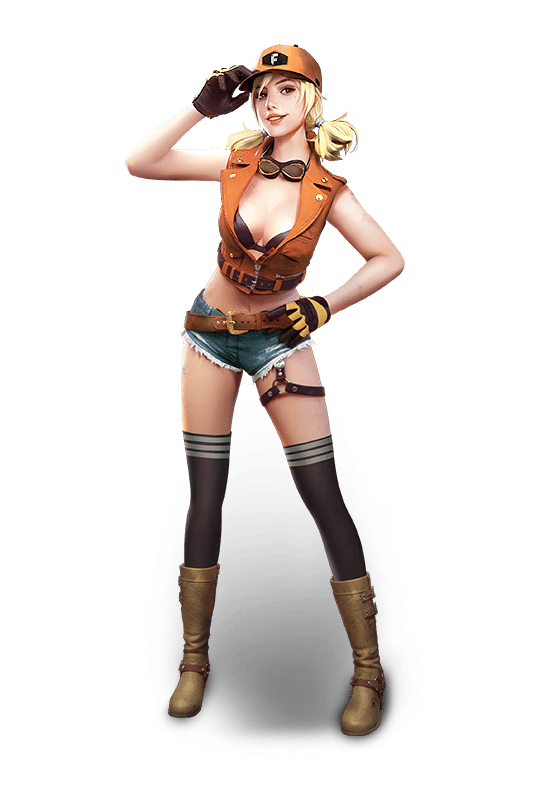 Misha is a gifted racer with incredible driving abilities. Afterburner is a particular survival ability that comes with the character. This allows players to improve their driving speed while also lowering the amount of damage they absorb while inside cars. It's also more difficult to target you while driving with this skill.
Free Fire Characters Maxim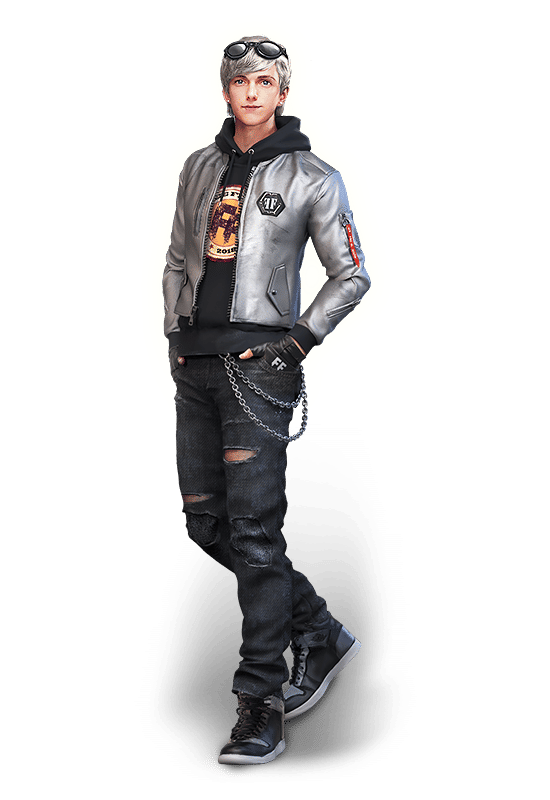 Maxim is a social media aficionado who enjoys live streaming while eating. The character has the Gluttony ability, which lowers the amount of time it takes to eat mushrooms and use medkits.
Best Gaming Headphones 2023: Best Wireless Gaming Headset
Characters Andrew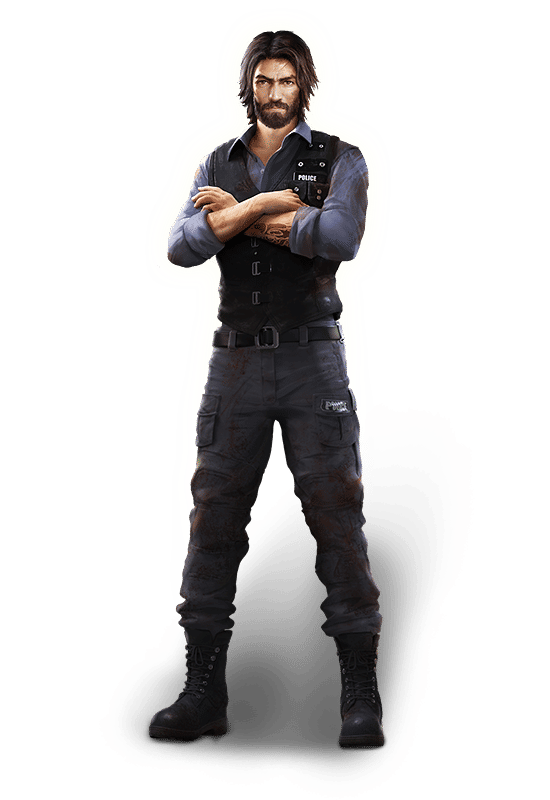 Andrew is a former cop with a strong sense of justice. Armor Specialist is a special survival ability he possesses. This allows athletes to reduce vest wear and tear.
Characters Caroline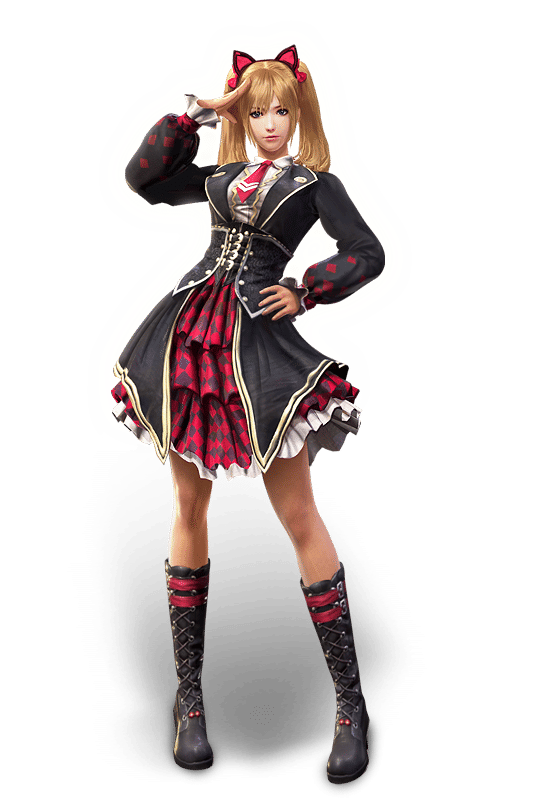 Caroline is from an affluent family and is escorted by security at all times. Her unique ability is Agility. When wielding a shotgun, this aids in enhanced movement speed.
Characters Laura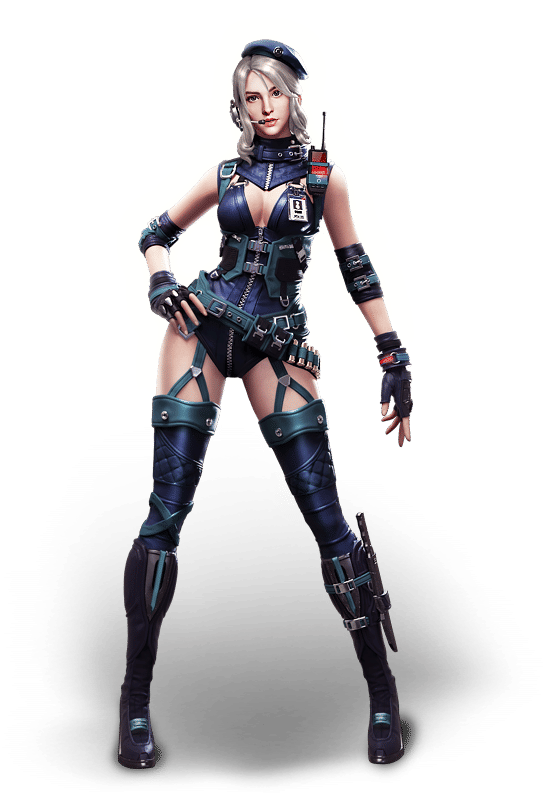 Laura is a phenomenal special agent. Since she was a child, she has been a gifted shooter. Sharp Shooter is a unique talent that comes standard with the character. This means that while scoped in, gamers will have better accuracy.
Free Fire Characters Rafael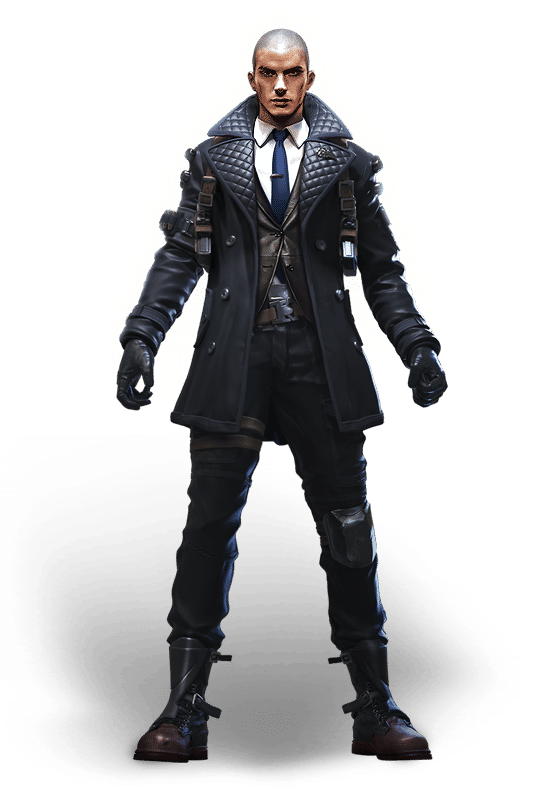 Rafael is a ruthless assassin whose mission is to bring justice to the world. Dead Silent is a particular survival talent he possesses. This means that when employing snipers and marksman guns, players will experience the silencing effect. Furthermore, foes who are attacked and knocked down lose HP more quickly.
Free Fire Characters DJ Alok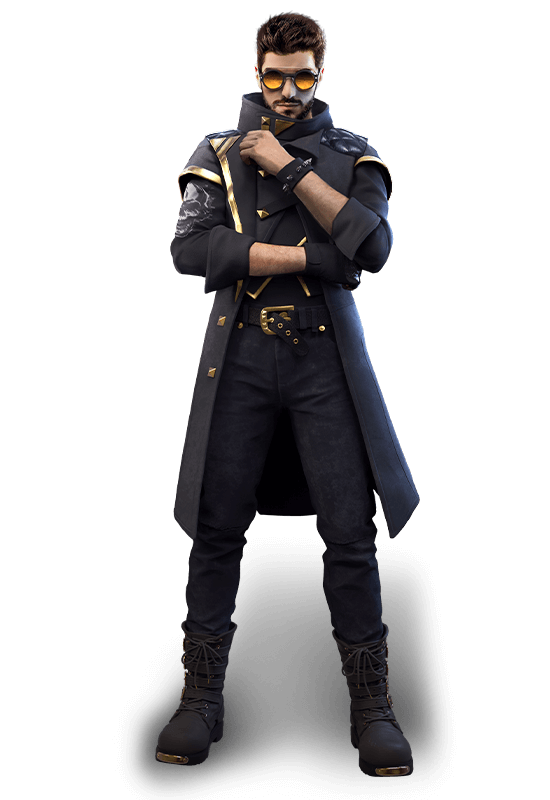 DJ Alok is most likely one of the most well-known Free Fire characters. He's signed a contract, and a private performance for a select few will take place on Free Fire's combat island. Drop the Beat is a rare survival ability offered by DJ Alok. He creates a 5-metre aura with this, which boosts moving and sprinting speed while also restoring HP.
Characters Jota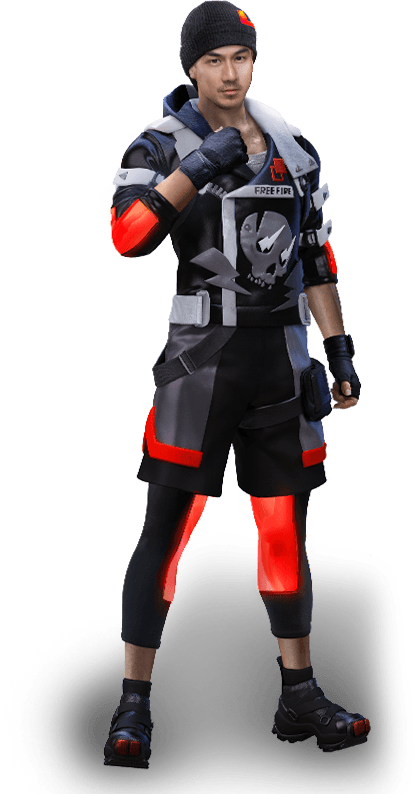 Jota is from a middle-class family, but that didn't stop him from scaling the city's buildings. Sustained Raids are brought by the character, and SMG or Shotgun kills instantly to restore HP. It also takes only 5 seconds to cool down.
Characters Clu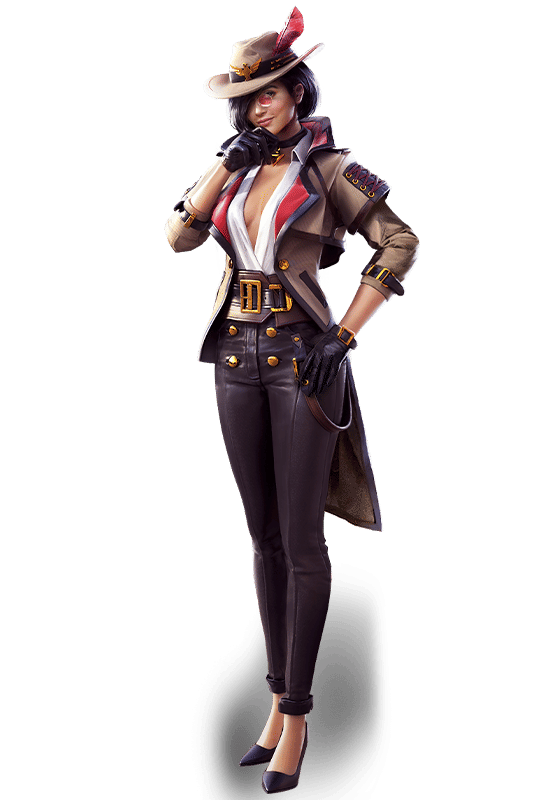 Clu grew up in a huge city suburb. Her parents were well-off, but that didn't stop her from pursuing a career as a private investigator. As a special ability, the character has Tracing Steps. This allows gamers to detect foes that aren't in prone or squatting positions. After level 4, teammates' skill effects are shared.
Free Fire Characters Wolfrahh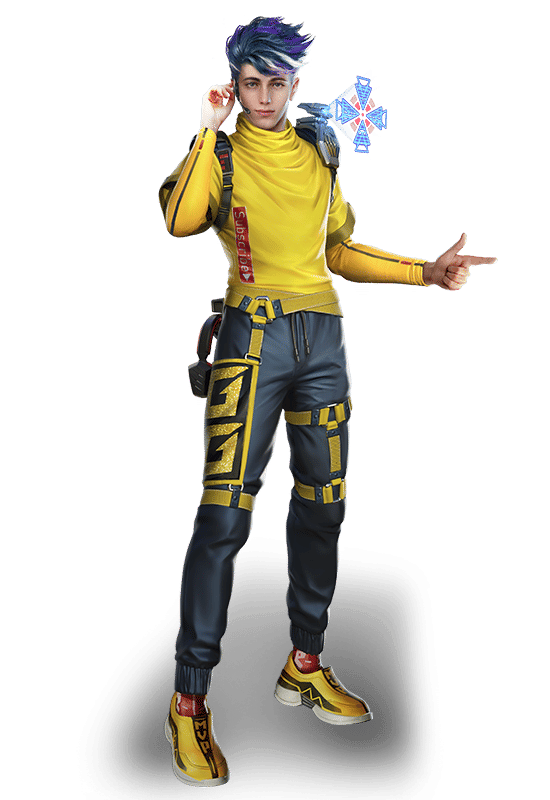 Wolfrahh was a bright young man who spent his free time surfing the web and playing video games. In the streaming community, he rose to prominence. The Wolfrahh persona introduces an intriguing Limelight feature. According to the firm, the damage caused by headshots falls by up to 25% with each subsequent view. It also increases the amount of damage dealt with the enemy's limb.
Characters Alvaro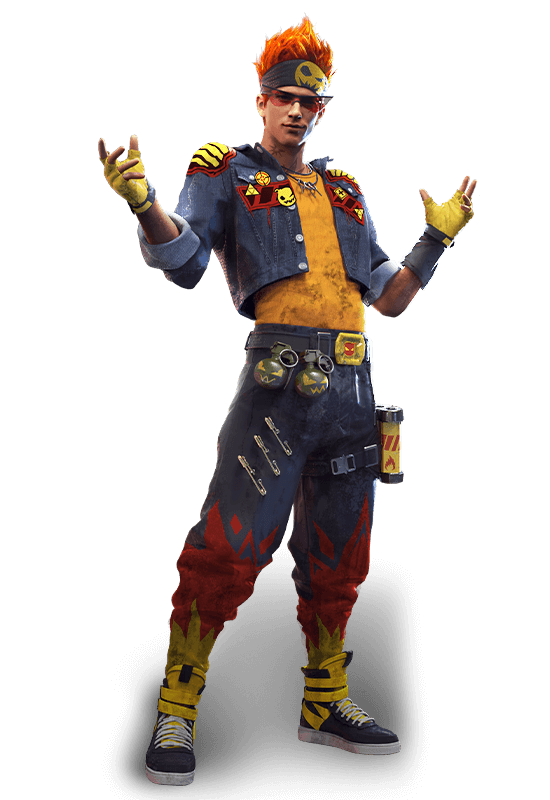 Alvaro was born and raised in a military family. The character has the unique ability Art of Demolition. This boosts the explosive weapon's damage as well as its range of effect.
Characters Antonio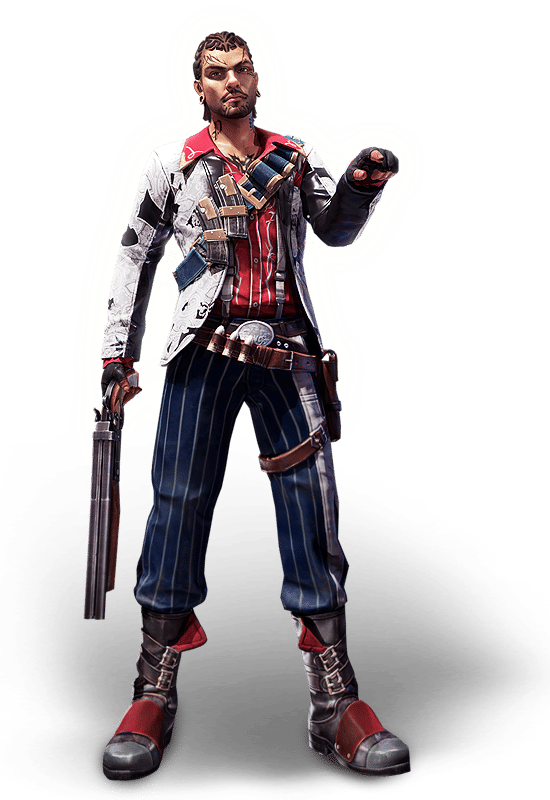 Antonio is a ruthless gangster. When the round begins, the Antonio character brings Gangster's Spirit, which allows players to gain extra HP.
Characters Paloma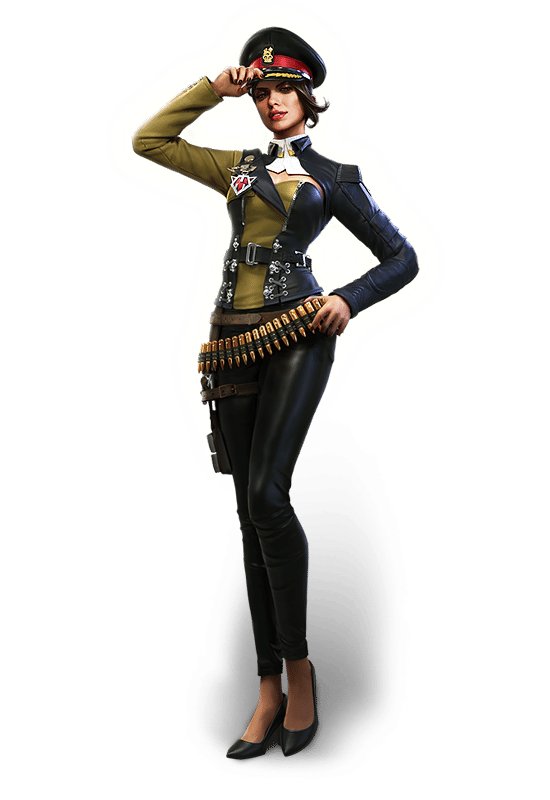 Paloma has overcome a difficult past to become a beauty queen. She has a particular survival talent that allows her to deal with arms. This allows players to carry AR ammo without having to worry about running out of space in their inventory.
Miguel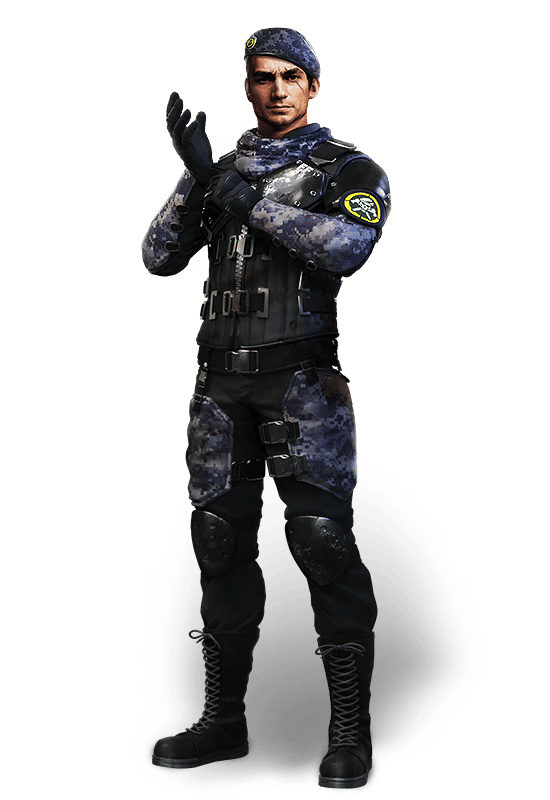 Miguel is a well-rounded Special Forces Elite Soldier. Miguel gains HP after each kill thanks to the character's Crazy Slayer ability.
Nikita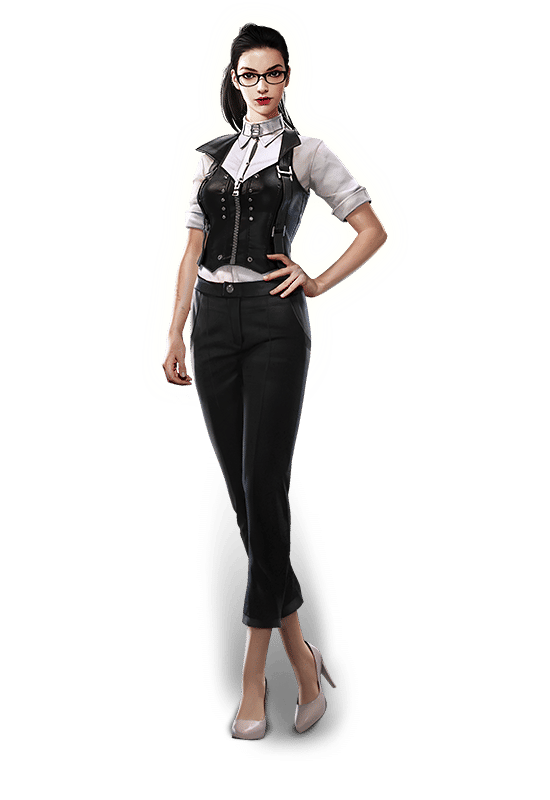 Nikita is a professional bodyguard whose primary responsibility is to protect and escort Carolyn, the daughter of the Free Fire's organization's chairman. With this character, you will gain the Firearms Expert ability, which allows you to reload submachine weapons faster than other players.
Kapella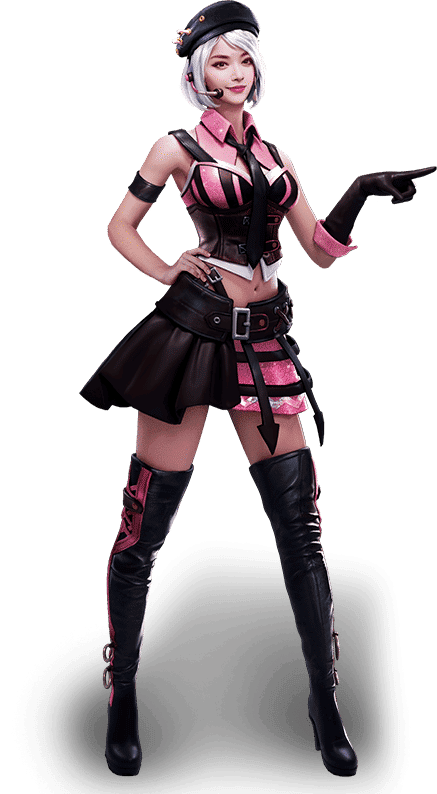 Kapella was raised by a family of skilled snipers who wished for her to become well-known. Healing Song is this character's unique survival ability. This allows players to boost the healing benefits of their healing items and talents. It also decreases the loss of ally HP.
Characters Joseph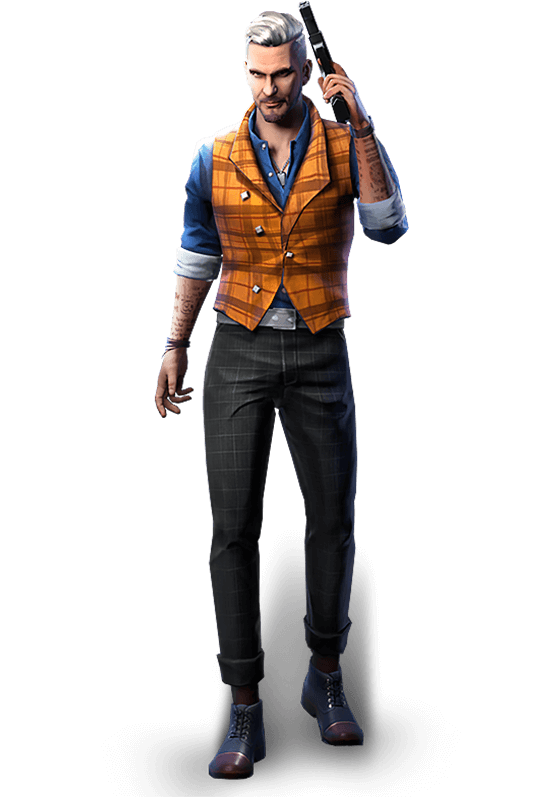 Joseph is a well-known physicist who also happens to be a talented gamer. The character has Nutty movement, which enhances movement speed when the character takes harm.
Characters Notora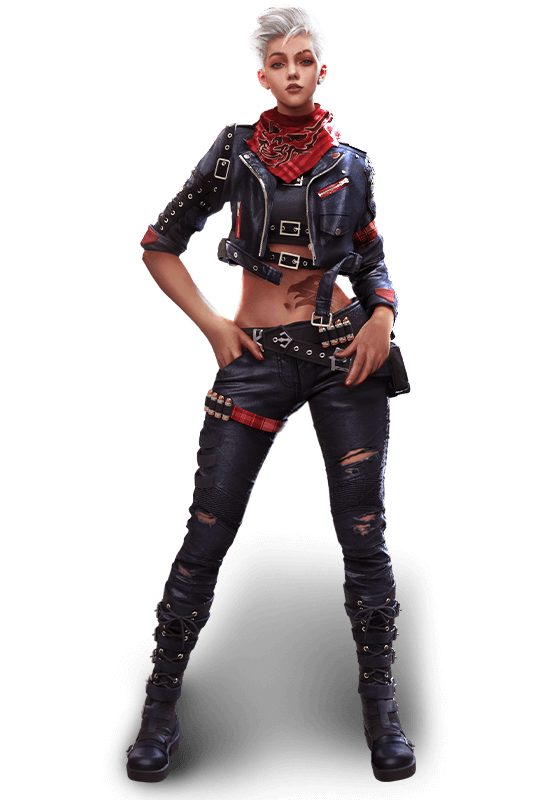 Notora is a motorcycle racer who grants you the extraordinary survival ability Racer's Blessing. This simply implies that while driving the vehicle, players can restore the HP of all members.
Characters A124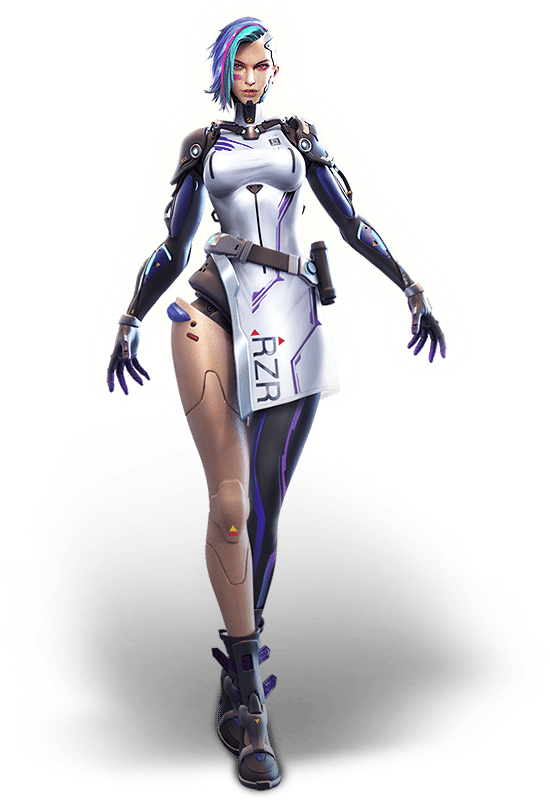 A124 is a technologically advanced robot. She can switch between two modes: typical 18-year-old girl mode and battle mode. The Thrill of Battle ability gives the character the capacity to turn a portion of EP into HP in 4 seconds.
Characters Kla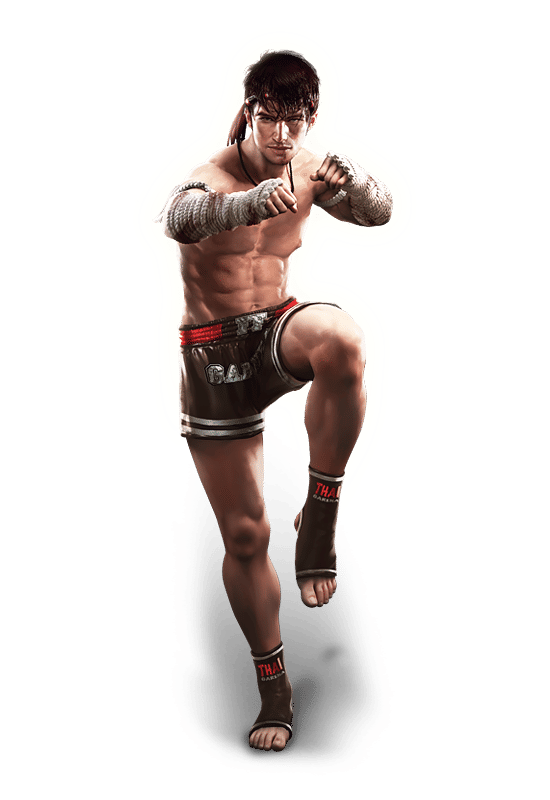 Kla specialized in Muay Thai and was a well-known martial artist. The character's unique ability is Muay Thai, which boosts fist damage.
Wukong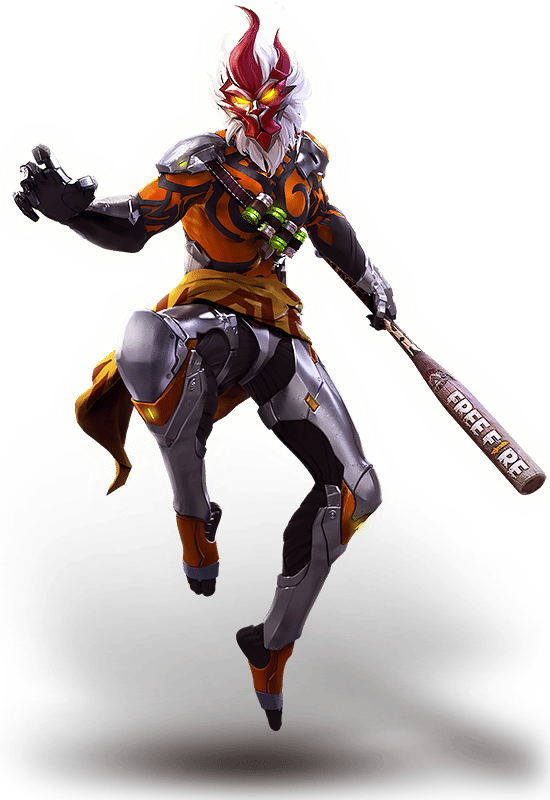 Wukong is a humanoid version of the Monkey King. The character has the ability to camouflage himself as a shrub in order to evade attacks.
Characters Olivia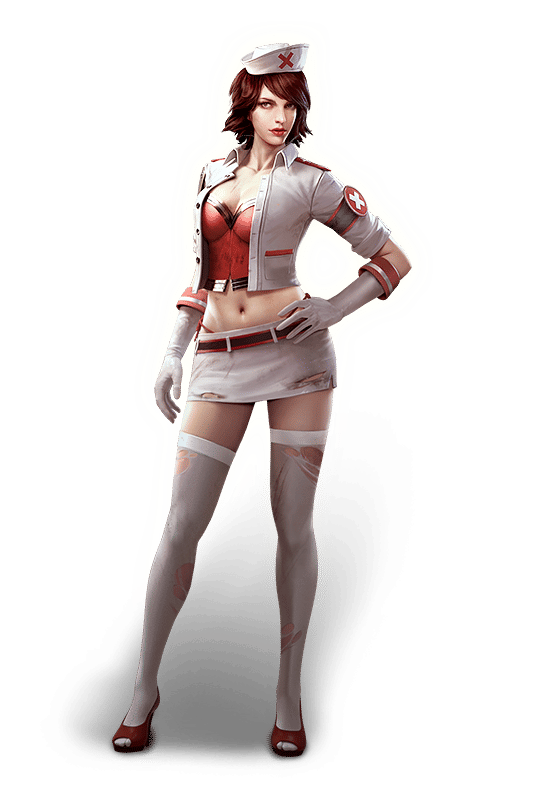 Olivia is a dependable friend in any situation because she was a nurse. Olivia has a special ability called Healing Touch, which grants extra HP to players that are restored by her.
Free Fire Characters Ford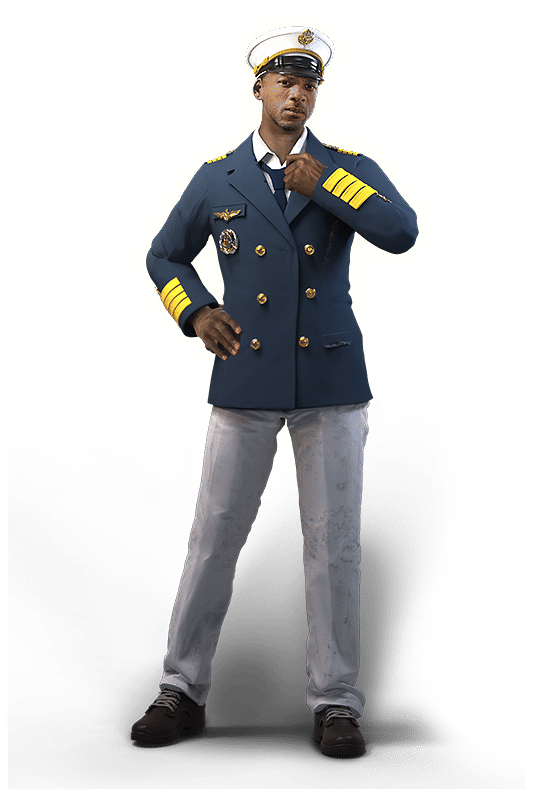 Ford is a naval officer. Iron Will is a soldier's ability to decrease damage absorbed outside of the safe zone.
Characters Shani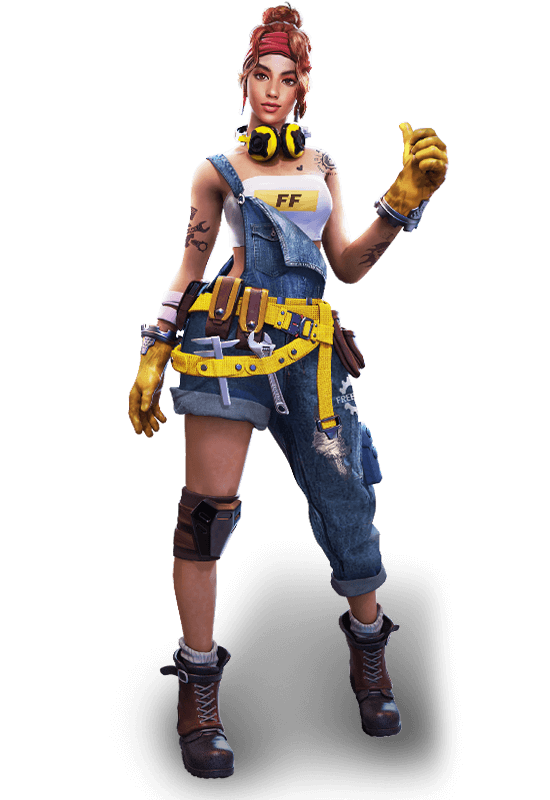 Shani is a self-taught engineer who has built a successful career for himself. When she was 18 years old, her parents were killed in a building explosion. After each kill, the character's Gear Recycle ability restores armor durability. Your armor can be upgraded to level 3 with extra durability.